Anti Tick Socks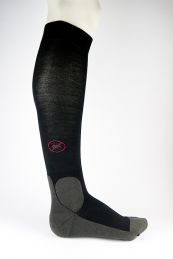 | | |
| --- | --- |
| Show 1 to 1 (of in total 1 products) | Sites: 1 |
*) 19 % VAT incl. excl. Shipping costs
The solution for special requirements


LINDNER is known for its innovative sock products. For years, we are in close contact with research organizations and businesses and so bring the latest materials to the legs of our customers. The best-known of our diabetic socks, are extremely popular and have helped many diabetics. Further developments are hallux valgus - stockings and others.

Effect
The stockings are tested for effectiveness by independent institutes.
In order to have a long enjoyment of our products, the materials used are tested for their compatibility and resistance to washing out .

Quality
All LINDNER support stockings have a hand-linked toe and a soft waistband , and thus do not generate any pressure points. The products are subject to product testing within our quality management system . Should you have any complaints about our product, we ask you to contact your dealer or us .